Individuals or professionals, you need a rental vehicle in Madagascar ? Book online and go in peace with "Madagascar Kombava tours".
With 15 years of experience, we have different models of vehicles that meet all your expectations: 4 × 4, minibus and bus.
Our cars are comfortable, air conditioned and well maintained; they are driven by professional bi or trilingual drivers who know the road and hotel infrastructures and know perfectly the sites to be visited.
Take advantage of our very competitive price !
CONDITIONS DE LOCATION DE VOITURE
---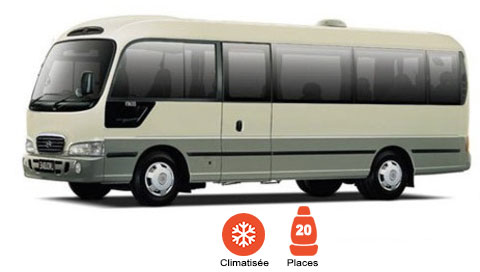 HYUNDAI COUNTY (Bus)
 

| Description | Places | Prix | Carburant |
| --- | --- | --- | --- |
| Transfet APT-HTL | 20 | 55€ | Inclus |
| Journée en ville | 20 | 95€ | Inclus |
| Hors Tana | 20 | 95€ | Exclus |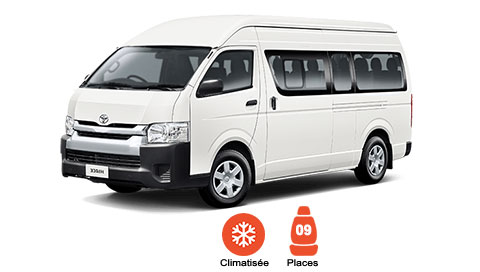 TOYOTA HYACE (Mini-bus)
 

| Description | Places | Prix | Carburant |
| --- | --- | --- | --- |
| Transfet APT-HTL | 09 | 45€ | Inclus |
| Journée en ville | 09 | 65€ | Inclus |
| Hors Tana | 09 | 65€ | Exclus |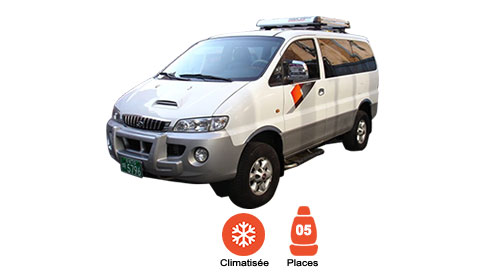 HYUNDAI STAREX 4×4 (Mini-bus)
 

| Description | Places | Prix | Carburant |
| --- | --- | --- | --- |
| Transfet APT-HTL | 05 | 35€ | Inclus |
| Journée en ville | 05 | 60€ | Inclus |
| Hors Tana | 05 | 60€ | Exclus |
NISSAN PATROL (4×4)
 

| Description | Places | Prix | Carburant |
| --- | --- | --- | --- |
| Transfet APT-HTL | 05 | 35€ | Inclus |
| Journée en ville | 05 | 60€ | Inclus |
| Hors Tana | 05 | 60€ | Exclus |